April 23, 2012
Beating the Red Sox is such a great feeling. Really is. Especially during their 100th anniversary and then again the next day. They haven't exactly been doing well and can't say I hate it. But with that said, I love the rivalry between these two teams but it's not really fun when it's lopsided. Even though I despise the team, battling the Rays for first place in Sept. and watching the Red Sox implode isn't really as fun as competing with the Red Sox for first place in the AL East. I still get equal amounts of stress but the fun level goes way down and the eye rolling goes way up.
But as if just losing wasn't bad enough, the new management is doing so well either. I do feel pretty bad for Bobby Valentine, people already want him fired less than one month into the season. He pretty much started digging his own grave once he very publicly called out Kevin Youkilis. Not a good look.
But what was a good look–the throwback uniforms that they both wore during the anniversary game. You can count me as a big fan.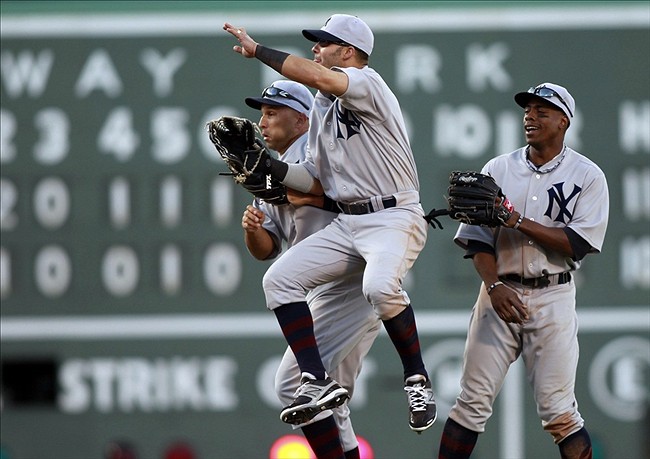 Anyway, the last game got postponed due to rain and the Yankees are in Arlington to play the Rangers tonight. That should be a great series and I'm really looking forward to it. Let's go Yankees!
Leave a Reply